How well your Medical Records Management (MRM) department operates is a reflection of the larger organisation. As a central hub for patient information, every task – from scanning medical records to fulfilling subject access request requests – must run smoothly.
OnBase content services for MRM ensure accuracy and efficiency. With case management and business process capabilities, OnBase helps your organisation:
Automatically identify external medical records by document type as they enter your organisation
Establish a complete patient record immediately available to authorised clinicians and staff
Close patient charts quickly by automating deficiency management and completion
Heighten customer satisfaction by fulfilling release-of-information requests quickly
Reduce AR days and DNFB rates with image-enabled coding
Comply with HIPAA, Joint Commission and CMS standards with audit trails and a secure, centralised content repository
OnBase MRM solutions: From scanning to subject access request
By automating tasks with OnBase, end-users remain focused on high-value tasks rather than tedious, error-prone work and managers have increased process visibility. Our full suite of MRM solutions transcend scanning and retrieving to improve a number of tasks.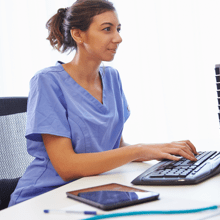 Computer-Assisted Coding Integration
Streamline medical billing and coding tasks by integrating OnBase with your computer-assisted coding applications to ensure accurate and quick reimbursement.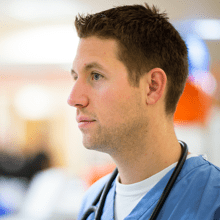 Deficiency Management
Accelerate and improve chart deficiency analysis tasks from identification and assignment to completion with a simple, intuitive interface.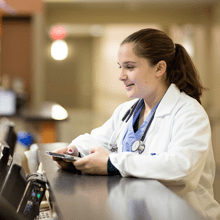 Image-Enabled Coding
Improve medical records coding workflow processes with OnBase to help staff code charts and encounters faster and more accurately.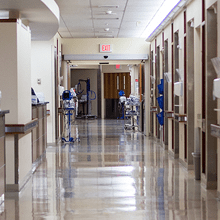 Medical Records Classification
OnBase Medical Records Classification automates capture and indexing tasks to improve accuracy, speed and consistency.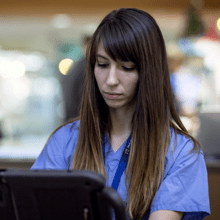 Paperless Patient Registration
Create an electronic patient registration process to increase accuracy, speed and patient service with OnBase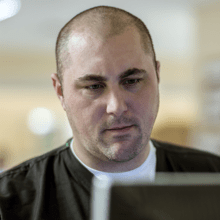 Subject Access Request
OnBase content services help medical records management departments fulfill ROI requests quickly and accurately, providing them with a single interface for a complete patient record.