Your enterprise resource planning (ERP) or financial management systems is central to your accounts payable operations. But if the tasks that occur outside of your ERP — data capture, exception handling, approvals, etc. — are manual and paper-based, the data fed into the ERP may be incomplete or inaccurate. This not only creates bottlenecks and delays, it leaves decision-makers without access to key data.
Hyland's AP automation solutions feature direct integrations with leading ERP and financial management systems, providing a single interface for managing AP information and processes. Developed from decades of experience implementing AP automation solutions, Hyland's enhanced AP connector framework means documents and data are automatically synced between systems — so you can access the information you need without ever leaving your ERP interface.
Minimize manual data entry with intelligent capture
Leveraging Brainware intelligent capture, Hyland's AP automation solution extracts and validates information from invoices — whether they are scanned or received in electronic format. Relevant data is automatically updated in the ERP, ensuring the information is delivered to staff who need it, when they need it.
Accelerate invoice approval processing
Hyland's intelligent workflows automatically route invoices to relevant business units — notifying key stakeholders along the way — while data matching and validation ensures information and tasks are complete before it reaches the next stage.
Access critical information on one platform
With direct ERP integration, users are able to view supporting documents — including invoices, receipts, check images, vendor contracts and remittances — directly from the corresponding records in their financial management applications.
Intuitive user experience
Hyland's AP automation solution adapts to the way people work in their ERP, creating a more intuitive and cohesive experience. With simplified deployment and pre-configured best practice functionality tailored for your ERP, discovery and implementation timelines are shortened — which means users see results and ROI even sooner.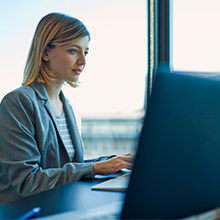 SAP
Integration with SAP ArchiveLink increases visibility across AP processes and allows users to access corresponding records directly from their SAP screens.
Workday
Hyland's mission is to become Workday's go-to integration partner for content services, allowing you to transform AP operations.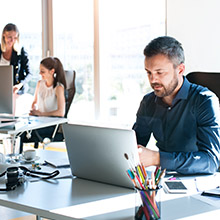 Microsoft Dynamics 365
Speed invoice-to-payment cycles by enabling users access to relevant documents with a single click in their Dynamics ERP.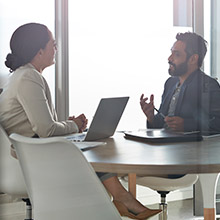 JD Edwards EnterpriseONE
Hyland's Oracle-validated Integration for JD Edwards EnterpriseONE reduces AP cycle times and supports informed decision-making by connecting transactional data with relevant documentation.
Oracle E-Business Suite
Integrated AP automation digitizes invoice approval processing and allows users to easily access documents without leaving their familiar application.
Infor Lawson
The Infor Lawson integration with OnBase connects related documents and data directly to your Infor Lawson software interface. Users have access to data with a single click.
Deltek
The OnBase integration for Deltek Costpoint provides Deltek users with a fully integrated enterprise content management (ECM) solution to streamline business processes.