Customized correspondence. Personalized documentation. Complex, formatted reports. These types of documents seem to bring everything in your operation to a halt while you manually assemble them from existing documents, variable data and information stored in other systems.
Content Composer, Hyland's flagship customer communications management product, overcomes the inherent obstacles of manually assembling and outputting the document types you frequently create – saving time, effort and the expense you thought was an inescapable part of generating both internal and customer-facing output.
Designed for speed. Engineered for accuracy.
Content Composer, Hyland's customer communications management (CCM) technology, provides an automated, cost-effective and consistent way to create and deliver the information you and your customers need, without time-consuming data gathering and manual assembly.
Designed to readily integrate with the enterprise applications and office productivity software you already use, Content Composer reduces the time and effort it takes to create individually personalized documents from standardized templates on demand, while fully supporting high-volume composition processes.
But automating the assembly and output of customized documentation isn't about efficiency for its own sake — it's about the real-world benefits it brings to your organization, including better allocation of staff resources, accurate and visually consistent communications, compliance with both corporate graphics standards and relevant regulations, lower costs and improved customer satisfaction.
Content Composer technology adapts to the unique composition needs of each organization without complicated programming or hard-to-learn user interfaces. Whether you need to print, fax, email or archive system output, Content Composer supports fast and personalized customer-facing communication while drastically reducing costs. And it seamlessly extends its capabilities to both your ECM system and other enterprise applications.
Integrate and automate output
Dynamically pull data from multiple enterprise sources to rapidly generate personalized output on the fly
Use existing data from ERP applications, local databases, SharePoint, XML, ODBC or ADO.NET connections, and Perceptive Content and OnBase systems
Provide fully embedded document creation functionality for existing enterprise applications like SAP, Siebel, Oracle, Microsoft Dynamics and Salesforce through web services
Take advantage of omni-channel distribution for flexible and convenient delivery of information
Create and edit documents with an integrated, intuitive designer
Generate personalized documents on demand using templates and text blocks within the familiar Microsoft Word environment
Model output with actual data in the integrated data designer
Perform batch processing for fully automated high-volume production
Organize document types via advanced template management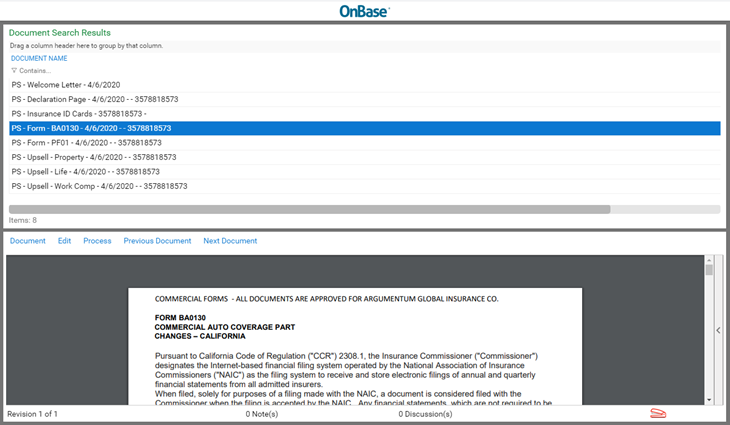 - OnBase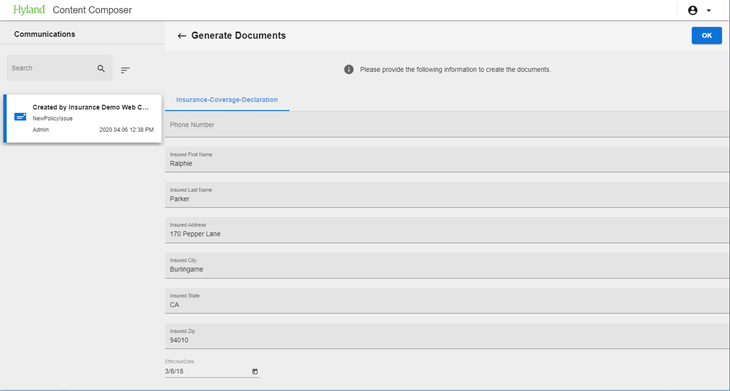 - Content Composer Interview Screen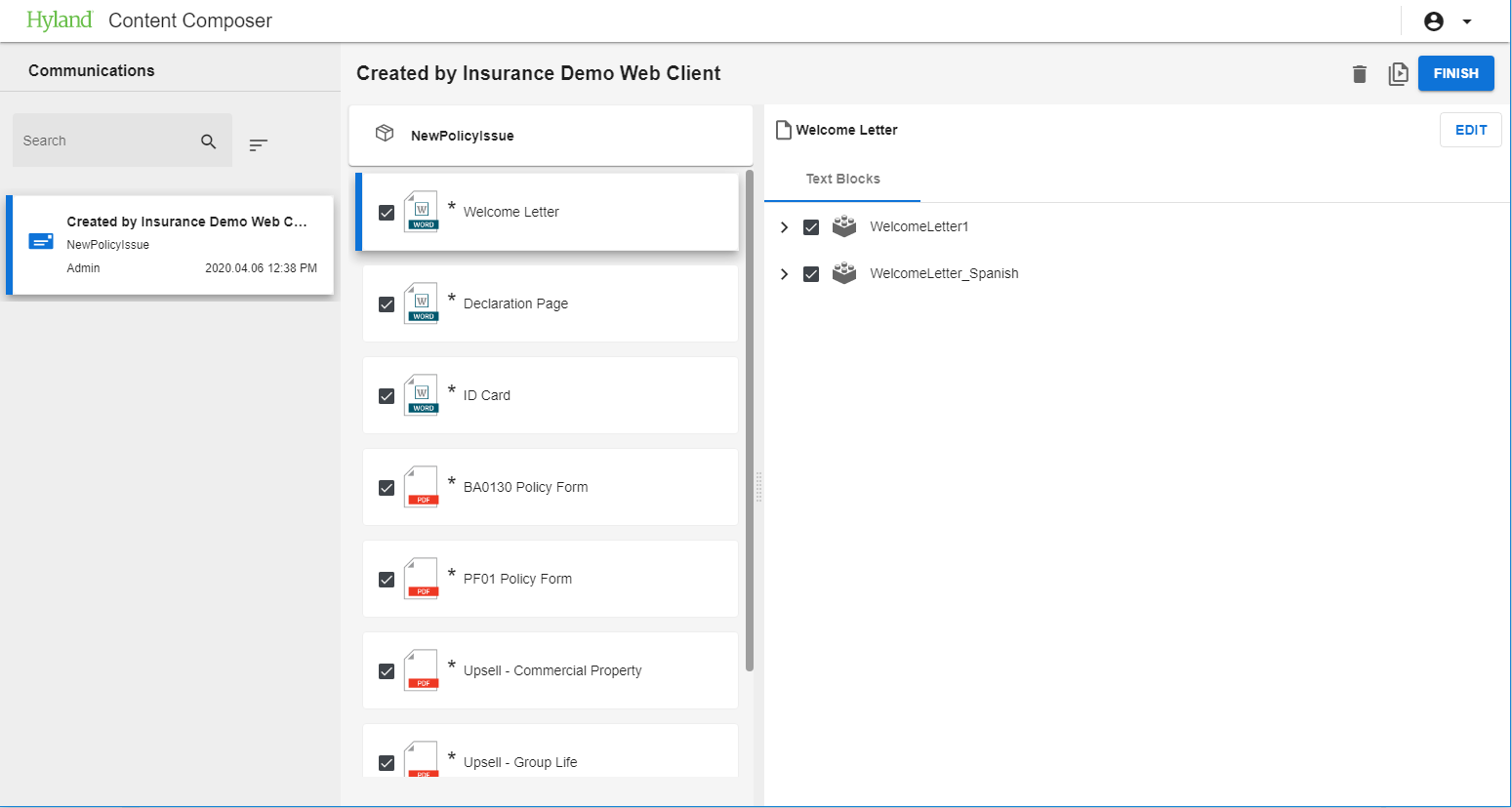 - Content Composer Generated Documents
Comprehensive output choices
Support multiple output channels, including print, fax, email and archive
Select standard file formats, including AFP, PCL, PS, PDF and TIFF
Deliver collected data in a single, structured XML file
Manage output for post-processing, postage-optimization and barcode/OMR generation
Create workflows for generation of documents via different channels and formats
Contract management
Human services / government agencies
Financial services
Insurance
Banking
Human resources
Non-profit organizations
Healthcare admissions and medical records
Higher education admissions
---