Transform or Optimise?

Defining the digital journey in an era of disruption
Reading time: 6 minutes | Download article
---
Modernising technology strategy in the financial services sector has become critically important due to new competitors, unforeseen interruptions and increased customer expectations. Following the unique layer of disruption of recent years, many banks, credit unions and wealth management firms are re-evaluating their go-forward digitisation plans.
In today's business climate — whether the impact of pandemic shutdowns, increasing fintech incursion, threats from digital giants wading into the field or changing customer behaviors — financial institutions need a road map for their next technology move.
Digital business optimisation provides significant nearer term benefits and should be viewed with equal merit as digital business transformation. The solution is to select the optimum mix of optimisation and transformation in specific areas.
So – are you looking for a digital transformation or digital optimisation?
And what's the difference?
Both terms have been thrown around for years, but for many enterprises, the transformation phase has passed. You're paperless, and you're increasingly working to meet the digital demands of your increasingly digital customers.
Where to now?
For leaders who know they need a plan to keep moving, defining your digital journey is critical.
Digital transformation vs. digital optimisation
What is digital transformation?
Though long talked about, digital transformation isn't as ubiquitous as it once seemed. In a recent report, Gartner described it this way:
"Digital business transformation is the part of the digital journey that pushes the enterprise beyond the current business model or public mission, as a whole or in a specific business unit."
Examples of digital transformation
Launching new and/or innovative digital products or services
Implementing new enterprise-wide platforms
Adopting new business models
What is digital optimisation?
Newer to the game, the term digital optimisation more accurately reflects where much of the financial services industry is. The same Gartner report defined it as:
"Digital business optimisation is the part of the digital journey that improves the enterprise's current business model or public mission."
Digital optimisation is the path on which many of today's financial firms are on. It means leaning into digital solutions that can drive smaller, incremental improvement for strategic business priorities, like accelerating growth, simplifying compliance and improving customer experiences.

Examples of digital optimisation


Increasing efficiency and productivity with workflow management and intelligent automation
Automating compliance with regulatory technology
Optimising customer communication with enterprise-wide solutions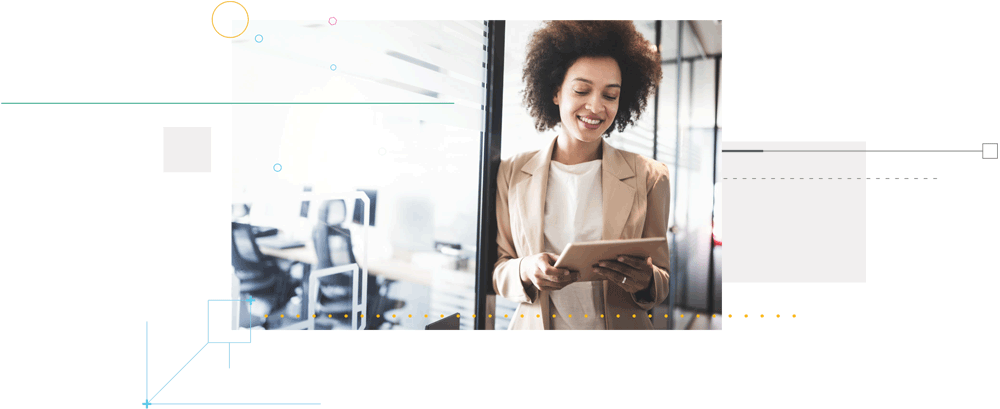 The digital journey for banks, credit unions and wealth management firms
Unless your financial organisation is:
a disruptor with no existing business model to adapt
focused on investing primarily in rapidly transforming existing business models to get ahead of emerging technology in the next few months
digitally challenged in a way that makes survival in the current and predicted future business landscape impossible…


… Then it's likely that optimisation is a digital journey your firm may want to embark on. This is because digital optimisation:
Enhances the efficiency, productivity and outcomes of existing business model practices
Supports existing digital efforts until the optimal transformation route becomes clear
Creates a gateway to essential digital upgrades, such as optimising existing technology and processes for cloud deployment



How financial firms can optimise strategic priorities
Strategic business priorities drive everything in your organisation, but without a way to advance them to meet ongoing incursions from disruptors, the strategies simply can't thrive. Consider these digital optimisation paths as you define your digital journey.

Priority: Accelerate growth
Leverage these optimisation tools:
Robotic process automation (RPA) (RPA) to drive efficiencies, improve productivity and reduce cost — including around onboarding, loan processing and compliance reporting
Cloud-ready capabilities to maximise ROI on IT investment, secure systems and data and modernise IT infrastructure in a way that improves your digital footprint
Automated document tracking to streamline important customer-facing processes and enhance speed, accuracy, transparency and customer trust

Priority: Simplify compliance
Leverage these optimisation tools:
Regulatory technology (RegTech) to make compliance manageable via automation, the aggregation of governance policies and scalability
Intelligent automation to collect the right information and consolidate data from multiple disparate systems for reporting
End-to-end document management to apply relevant regulations to all applicable content in a timely manner, from document capture to retention to destruction

Priority: Deliver exceptional customer service
Leverage these optimisation tools:
Customer communication management (CCM) to create timely, personalised pieces that are automatically delivered at the optimal time using the optimal channel for your customer or member
Priority work management to create dynamic workflows to help your team prioritise tasks based on importance and urgency
Complete view of data so customer service employees have the insights they need to quickly and accurately manage all interactions with customers and members
Chart your digital journey with Hyland
As your organisation progresses on its digital journey, new and unpredictable disruptors are bound to continue to arise. The road forward is clear: By optimising and improving the digital journey of your customers — and that of your internal team members — your financial firm will be more productive, more profitable and primed for long-term success.

VENTURE FORTH. Get the details you need to navigate your digital journey in the ebook, "Three paths to accelerating growth in financial services."
iGartner, Digital Business Ambition: Transform or Optimise?", Hung LeHong, Graham Waller, 15 January 2021.
Gartner does not endorse any vendor, product or service depicted in its research publications and does not advise technology users to select only those vendors with the highest ratings or other designation. Gartner research publications consist of the opinions of Gartner's Research & Advisory organisation and should not be construed as statements of fact. Gartner disclaims all warranties, expressed or implied, with respect to this research, including any warranties of merchantability or fitness for a particular purpose. GARTNER and Magic Quadrant are registered trademark and service mark of Gartner, Inc. and/or its affiliates in the U.S. and internationally and is used herein with permission. All rights reserved.