Without the right technology strategy, legacy systems and process across your organization will build a backlog of paper and information that creates high storage costs, siloes of data and rising compliance risks. Combine that with an ever-increasing rate of incoming information and data formats and you will find yourself trapped in a world of information chaos.
Hyland content services solutions offer a full range of document scanning and multi-channel capture tools to help manage documents and information the moment they enter your organization. Fully scalable and accessible from anywhere your staff works – thanks to mobile and cloud offerings – our solutions can prepare organizations of any size to ensure the information chaos never begins. And, by working with our Imaging Services team, Hyland can make sure your information backlog becomes available quickly without overburdening your staff.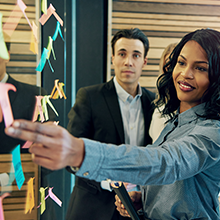 Document Imaging Services
Hyland's Imaging Services helps customers of all sizes and markets quickly and compliantly convert physical records to electronic indexed files.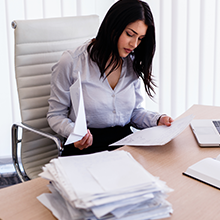 Document Scanning Software
Discover how digitizing your paper documents can speed processes, reduce risk and create a more informed workforce.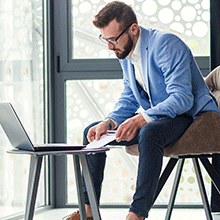 Mobile Capture
Give your staff access to electronic documents and processes in the field directly from their mobile devices.
Hyland Experience Capture
Discover our cloud-based document scanning, classification and data extraction tool built on Hyland's next-generation cloud-based platform.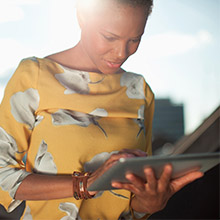 Electronic Content Capture
Make sure your organization is prepared to capture all incoming electronic documents and store them in a single, centralized repository.