Hyland Healthcare customer success stories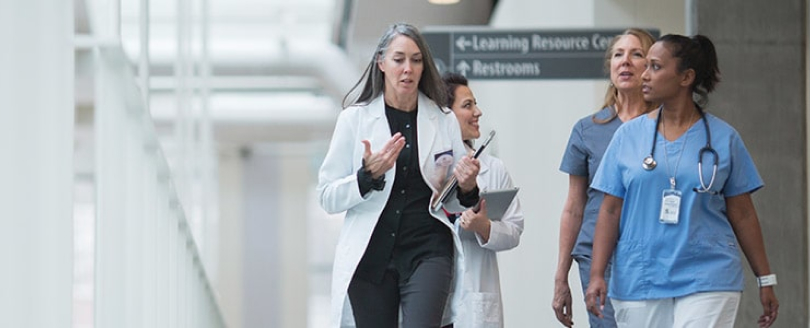 UNC Health
UNC Health delivers a true longitudinal care record while reducing costs



Sentara
Clinicians gain 83% faster access to digitalized patient records


MetroHealth
MetroHealth improves access, efficiency and operations with technology


Priority Health
Michigan health insurer Priority Health streamlines member onboarding and improves customer service with content services

Learn more about Hyland Healthcare solutions
What are content services, and how do they support my healthcare enterprise?

Gartner, Inc. defines content services platform (CSP) as " ... a set of services and microservices, embodied as an integrated product suite and applications that share common APIs and repositories. A CSP exploits diverse content types and serves multiple constituencies and numerous use cases across an organization." Source: Gartner Information Technology Glossary as of October 19, 2022

Content services foster business processes and connect workflows within and outside of an organization. Applied to healthcare, a content services platform can enable the healthcare enterprise to support interoperability and intelligent automation of unstructured data.

How do content services differ from document management and ECM in health care?

Healthcare organizations are increasingly replacing document management and enterprise content management (ECM) systems with content services platforms and advanced healthcare software to increase agility.

For example: Using low-code technology, Priority Health developed an application in six weeks — far faster than its estimated six months with traditional programming. The application connects patients with transportation vendors and healthcare providers, updates the payer database and provides dashboard reporting for Medicaid

How do content services benefit healthcare systems?

Content services enable clinicians to access unstructured and indexed patient information within the EHR workflow for improved care decisions.

A content services platform can also be used by health enterprises to support the business of care by automating processes in HR, AP, legal, regulatory compliance and revenue cycle.

What are examples of unstructured data in healthcare?

Examples of unstructured data in healthcare include information gathered from patient monitoring devices; patient registration and consent web forms; and patient records captured via fax, email, virtual print, file transfer, robotic process automation (RPA), portal upload and scanned paper documents.

What is enterprise medical imaging?

Enterprise imaging is a strategy that enables imaging access, documentation and multispecialty workflows within and outside the organization. This includes point-of-care and diagnostic imaging.

What are point-of-care imaging and diagnostic imaging?

Typical point-of-care imaging uses include wound care, dermatology images, surgical videos and visible light studies such as endoscopy and colonoscopy.

The most frequent use for diagnostic imaging is radiologist's reading workflows (aka PACS). Although diagnostic images were traditionally stored in departmental PACS, healthcare organizations are increasingly deploying imaging platforms that address imaging needs throughout the entire ecosystem.

How do content services and enterprise imaging benefit healthcare?

Combining content services and enterprise medical imaging with the EHR helps eliminate data silos and delivers a comprehensive view of patient records for informed care decisions.