Connect with Hyland at RSNA 2023
Exhibitor dates: November 26–30
McCormick Place | Chicago, Illinois
Visit Hyland at booth 1329
Too often, medical images are trapped in departmental silos that aren't easily accessed by physicians or imaging specialists.
At Hyland, we help organizations connect to all content and medical images from within the electronic health record. Our enterprise imaging solutions equip your organization with the tools it needs to bridge care gaps and deliver true patient-centered care.
If you're heading to Chicago for RSNA 2023, you can check out the latest developments in our enterprise imaging platform. Stop by booth 1329 or schedule a meeting with us to discover how Hyland can streamline your enterprise imaging and point-of-care solutions.
Hyland at RSNA 2023
Booth 1329 | South Hall, Level 3
Exhibitor dates: Sunday, November 26–Thursday, November 30
McCormick Place | Chicago, Illinois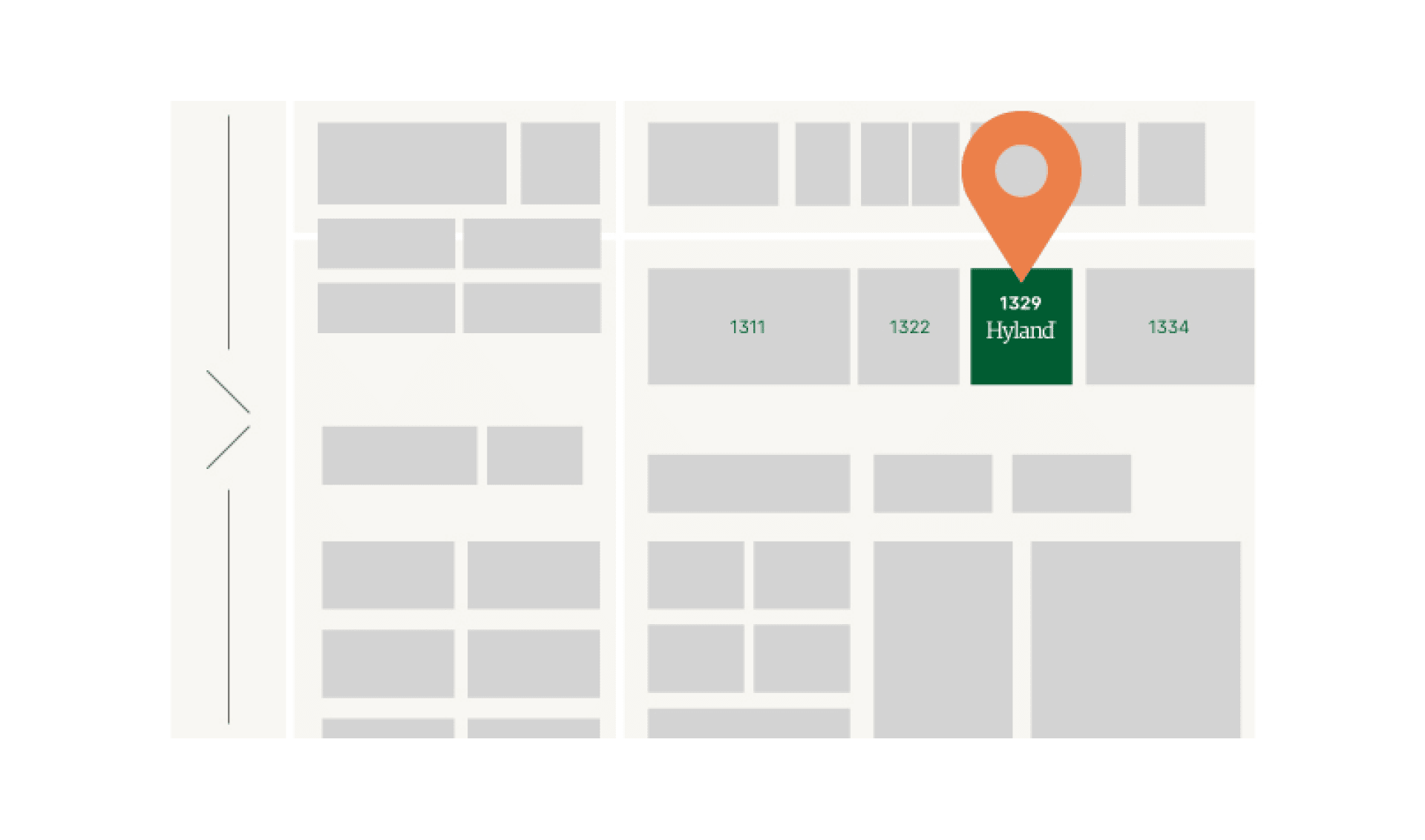 Let us know a time and date that fits your schedule, and we'll be in touch!
You can also see us at the Innovation Theater on Sunday, November 26. Lyle McMillin, Hyland's senior manager of product management, will be discussing the realities of imaging in the cloud. Are you considering moving large imaging datasets to the cloud? We'll provide guidance and key insights.
Innovation Theater presentation
Sunday, November 26
10:30 a.m. CST
Schedule time to chat at RSNA
Looking forward to connecting!
We'll be in touch to set up a time and date that fits your schedule.