Depend on the Hyland Cloud
The Hyland Cloud leverages cutting-edge technologies and best-in-class resources to provide you with reliable, available and resilient cloud infrastructure for your content services solutions. Of course, we understand that sometimes, the idea of moving your content services solution to the cloud can cause a bit of anxiety.
But it really shouldn't. And we don't want it to. That's why we've fine-tune our migration process over the years to make your move to the cloud as smooth as possible.
To help you identify the full potential of the Hyland Cloud for your organization, we are excited to offer a complimentary Cloud Consult open to all existing Hyland customers. At a high level, you'll learn what will be different, what security will be like and even how to access the cloud.
Taking a deeper dive in the focused sessions, the Hyland Cloud team helps you identify the necessary steps in migration and gives recommendations on how to prepare your solution. The team offers a wide range of possibilities for your session, including: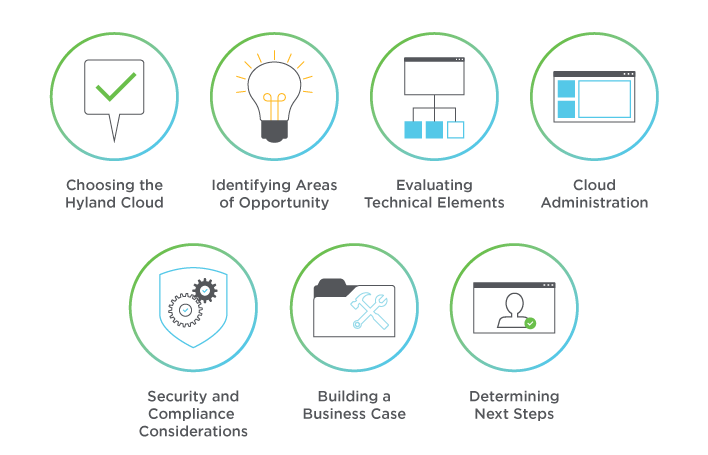 As the speed of business continues to accelerate in the digital age, Hyland is here to partner with you to make sure you can keep up with it.
Sign up to learn more about a Hyland Cloud Consult
*By submitting this form you are opting into receiving emails from Hyland Software, Inc. Please view our privacy policy for further information.