Sales & Delivery Partners
Strengthen client relationships
You're no stranger to providing world-class solutions to your customers. Whether you're installing the latest enterprise resource planning (ERP) tool, providing managed IT support or just consulting on a project, your clients have come to expect the best from your organisation. That's why it is important your organisation teams up with only the best independent software vendors on the market.
At Hyland, creator of OnBase, we know the way we interact with our strategic partners and provide service to our mutual customers reflects on the user experience. Because of this, we are committed to supplying excellent customer service and satisfaction, and choose to work with only the best partners in the industry.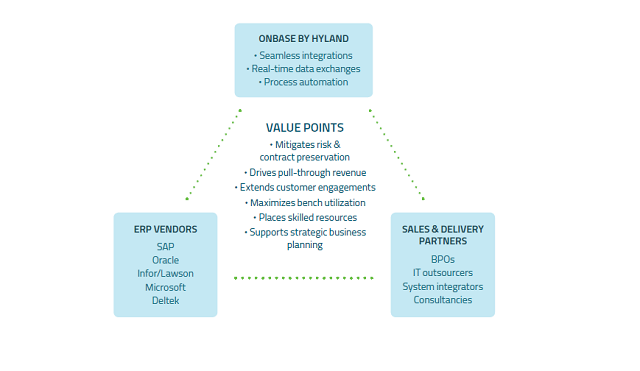 For more information on how you can team up with the best ECM vendor on the market, contact our Strategic Alliances team at [email protected] or 888.495.2635.