Hyland offers best practice accounts payable automation solutions featuring direct integrations with leading enterprise resource planning (ERP) systems. When integrated with your ERP, Hyland solutions accelerate the payables process by centralising access to related AP documents, automating manual tasks like data entry and invoice approvals, and enabling real-time data exchange with ERPs to minimise exceptions and errors.
Access critical information without leaving your ERP
Hyland ERP integrations allows staff to view supporting documents, like invoices, check images or vendor contracts, directly from the corresponding records and transactions in your ERP.
Eliminate manual data entry with intelligent capture
By combining the OnBase enterprise information platform with the power of Brainware intelligent capture, organisations automate the capture and validation of invoice data and automatically update ERP records without manual data entry.
Automate and transform invoice processing
Hyland workflow automation routes information and tasks to those who need it, when they need it, while robust reporting tools provide visibility into the status and performance of your AP process.
Learn more about our best practice accounts payable automation solutions for your ERP.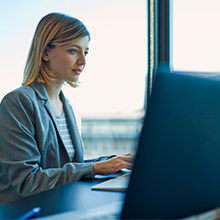 SAP
Integration with SAP ArchiveLink increases visibility across AP processes and allows users to access corresponding records directly from their SAP screens.
Workday
Creating an OnBase and Workday integration is priority for Hyland. Our mission is to become Workday's go-to integration partner for content services.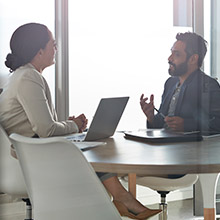 JD Edwards EnterpriseONE
Hyland's Oracle-validated Integration for JD Edwards EnterpriseONE reduces AP cycle times and supports informed decision-making by connecting transactional data with relevant documentation.
Oracle E-Business Suite
Integrated AP automation digitizes invoice approval processing and allows users to easily access documents without leaving their familiar application.
Infor Lawson
The Infor Lawson integration with OnBase connects related documents and data directly to your Infor Lawson software interface. Users have access to data with a single click.
Deltek
The OnBase integration for Deltek Costpoint provides Deltek users with a fully integrated enterprise content management (ECM) solution to streamline business processes.