Forward-thinking organisations across every industry are looking to blockchain technology to combat fraud, mitigate risk and relieve corporate records burdens associated with exchanging information and content. When used to issue official records as part of a holistic content and process management strategy, the power of blockchain only grows.
Hyland Credentials provides a complete system to issue official records using a blockchain-anchored format. Our digital credentials are easily shareable and instantly verifiable anywhere in the world.
Blockchain-anchored solutions for digital credentials empower organisations like higher education institutions, governmental agencies, commercial enterprises and healthcare institutions to instantly validate the authenticity of any document. Diplomas, transcripts, physician certification and professional licensure are just some examples of what can be advanced via digital credentials.
With Hyland Credentials, organisations leverage an online tool to design credentials, import recipient data and issue credentials to students, employees, physicians or constituents – anchored to any blockchain using the Blockcerts open standard. Issued credentials can then be conveniently verified by anyone, without proprietary software.
Any organisation that issues credentials or documents that may require validation and review can benefit from a blockchain-based digital credentials solution.
Why blockchain?
Blockchains are a new public infrastructure that can verify credentials far more durably, securely and conveniently than any single authority.
Improve efficiency – Send or verify blockchain-anchored records without requiring an intermediary.
Provide ownership - Empower recipients with records they own and can have verified anywhere.
Increase security - Know that records are secure, tamper-proof and vendor independent.
Promote awareness - Draw attention to your programmes and your brand with records that can be safely shared online.
Prevent fraud - Use cryptographic signatures to make it difficult to impersonate your organisation's official records.
Gain insight - Build reports to better understand credentialing trends.
Hyland is the only blockchain-based records provider in the world with a product in market that can work across blockchains and open beyond any proprietary network. We are revolutionising the way organisations across industries issue and verify credentials while empowering individuals to better understand and use their digital identities.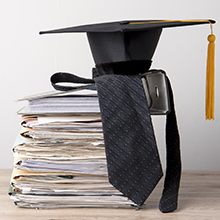 Higher Education
Create efficiencies, increase security and empower students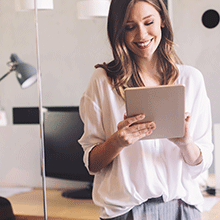 Contact us
We're here to help. Curious to know more about Hyland Credentials? Contact us today.