An Award-Winning Case Management Platform
OnBase customers recognised for case management solution success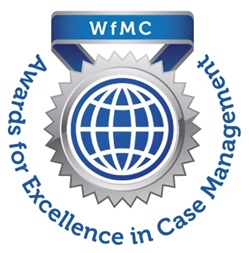 For the past five years – 2014 through 2018 – Hyland customers were awarded Global Awards for Excellence in Business Transformation from the Workflow Management Coalition (WfMC). These organisations are recognised for implementing innovative business solutions that meet strategic business objectives. Each leverages OnBase case management capabilities to support the dynamic and unpredictable nature of knowledge-driven work.
Benefits administrator drives enterprise-wide transformation with case management
The 2018 award winner, Discovery Benefits Inc. (DBI), showcased how it solved a classic challenge: lack of insight into customer and employee information. To wrestle control over this issue, DBI created a purpose-built CRM solution using OnBase data management capabilities.
Using the same platform, DBI configured a variety of case management solutions, leveraging the information within its CRM for a number of case-driven applications across the organisation. Some of those applications include invoicing, client implementation and renewals, client health dashboards and contracts.
To learn more about DBI's use of OnBase, read their full case study.
Case management helps universities improve processes campus-wide
The 2017 award winners, the University of Notre Dame and the University of Northern Colorado (UNC), also used OnBase to turn the dial on processes that were once plagued with paper and inefficiencies.
Already using OnBase to digitise admissions, Notre Dame turned to the platform to simplify its First Year of Studies (FYS) advising processes and better manage student records. The university rapidly configured a flexible application leveraging case management, process automation and other capabilities without relying on custom code.
Now, advisors have one place to go to access and manage all first-year student information and related content, including admissions documents and real-time data pulled from Notre Dame's student information system (SIS). With a complete view of each student, advisors can provide better service and maintain more relevant relationships with students.
Fellow award-winner UNC leverages case management capabilities to bring visibility, compliance support and control to its campus-wide contracting processes. The university implemented a robust case management solution in less than four months from discovery to go-live. With its solution, UNC treats each contract request and all supporting information, tasks and activities as a case – improving the entire contract lifecycle, from request to contract execution to renewal.
"OnBase provides a 360-degree view of all contract-related information and supporting documents, giving us more awareness and control throughout each stage of the contract management process," said Cristal Swain, assistant legal counsel and chief procurement officer at UNC. "With over 300 users across the university and the capability to manage 15 different types of contracts, the solution positively impacts every area of the campus with contractual needs."
You can learn more about Notre Dame's use of OnBase here. And to read more about UNC's solution, click here.
Previous case management award winners
Organisations from a variety of other industries have also been recognised for their case management success. 2016 award winners, Grinnell Mutual Reinsurance Company and WPS Health Solutions (WPS), showcased innovative case management solutions that improved the experience for both their knowledge workers and the customers they serve.
2015 award winner, Universal Forest Products, used the OnBase platform to create case management applications that support diverse business areas across the organisation. Leveraging OnBase for case management, the company:
Improved initial environmental compliance rates to 99 per cent, a 45 per cent increase
Streamlined and reduced time spent managing the capital expenditure process
Made solutions contextually aware of all case-related requirements, including tracking when they are fulfilled
Replaced several antiquated database applications and inefficient spreadsheets
In 2014, award-winner WESTMED Practice Partners was recognised for designing and deploying a variety of applications that support processes enterprise-wide. These range from standard case-based applications to unique, checklist-driven applications for solutions in areas like IT help desk, labs and medical testing, patient billing, new site openings, human resources and physician compensation.
Ready to learn more about case management? Click here to learn more about the value these capabilities can offer your organisation.