The Hyland partner network is our foundation for helping organisations of all sizes, across all industries, transform their business with Hyland content services and enterprise imaging solutions. We fully support our partners in their delivery of professional services and support to local customers, and will stop at nothing to ensure their success. In addition to their experience and extensive knowledge of multiple business areas and IT sectors, Hyland partners are trusted professionals who can help you buy, build, implement, service and support the Hyland solution that best fits your organisation's unique needs.
Contact a Hyland partner today.
B2B Technologies
Phone: 1300 213 074
Email:
[email protected]
Website:
www.b2btechnologies.com.au
Addresses:
Sydney Head Office: 44 Doody Street, Alexandria NSW 2015
Melbourne: Level 1, 480 St Kilda Road, Melbourne VIC 3004
Wollongong: 320 Keira Street, Wollongong NSW 2500
B2B Technologies mission is to simplify systems in your business. We want to transform your business processes with hardware and software solutions, based on your business' needs. We offer digitalisation of your paper forms, management of your printing and the automation of your processes: which creates a seamless business experience and working environment. We want to ensure your processes are made simple and easy, so you can focus on improving your business.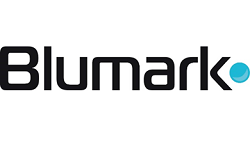 Blumark Pty Ltd
Contact: Mark Grimes, Managing Director
Phone: 1300 258 627
Email: [email protected]
Website: www.blumark.com.au
Address: Level 5, 320 Adelaide Street, Brisbane, QLD, 4000
Blumark is your local Australian enterprise content management expert. We work with world-leading software providers such as IBM and Hyland to help you keep your business operating at maximum efficiency. Because we're local, we make it our business to understand your business so that we can offer the best advice. Our experience-driven recommendations are tried and tested in all sorts of Australian businesses. We take pride in our 'plain English' approach to working with our customers and never hide behind the complex technologies we work with. When we make a promise, our customers know they can trust us to deliver, every time.

Data Management Resources (DMR)
Contact: Richard C. Taitano, Chief Executive Officer
Phone: +671 647 3674
Email: [email protected]
Website: www.dmrpacific.com
Address: 891 Army Dr., Suite 100, Barrigada, Guam 96913

With 35 years of service in Micronesia, Data Management Resources specialises in providing custom programming and consulting services to the public and private sector markets. Partnering with global technology leaders including Hyland Software, we are committed to providing best-in-class solutions that we support in-house. We are the premier provider of technical services in Guam and the Marianas, distinguishing ourselves from others in this field not by name alone, but rather by our expertise, corporate longevity, and most importantly, our integrity. After 35 years, the hallmark of DMR remains the same: to deliver sound, viable and innovative solutions backed by the highest possible standard in technical support.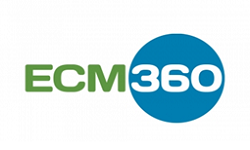 ECM360
Phone: + 64 9 889 9212
Email: [email protected]
Support: [email protected]
Website: www.ecm360.co.nz
ECM360's customers are industry leading organisations across NZ and Australia who select ECM360 due to our exclusive focus on and knowledge of OnBase, coupled with our in depth experience and understanding of transactional content management.
As a platinum partner of Hyland Software, ECM360 is perfectly positioned to configure unique and innovative solutions which can be hosted either in-house or as a secure Cloud based service. ECM360 collaborates closely with each customer to ensure that our solutions and support deliver a continuous programme of enhancement, evolution and revolution to their processes and applications.
The flexibility, scalability and mobility of OnBase allows ECM360 to achieve the results our customers need today, ensuring they remain competitive and continue to enhance their client and employee satisfaction in our world of ever changing business conditions.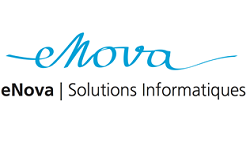 eNova
Contact: Guy Winckler, Managing Director
Phone: +687 29 7000
Alt. Phone: +68729 70 00
Email: [email protected]
Website: www.enova.nc
Address: 13 Route du Velodrome, BP 32036, 98 895 Noumea Cedex
Our mission is to bring optimal IT services to our private and public sector customers across New Caledonia. Our approach consist in understanding our customers specificities and context from an IT perspective. We then, put all our efforts and local expertise to deploy and support the technology that will bring our client the most value. Those deployments are often based on world leaders' solutions and partners such as Hyland Software.
EPIC-X
Contact: Prakash Subbarao, Director
Phone: 02 8810 6923
Email:
[email protected]
Website:
https://www.epic-x.com/index.html
EPIC-X was founded in 2013 combining the Vision of Corporate world & Rapid Response of a small business.
The vision of EPIC-X is to address gaps in customer workflow with products & solutions that meet the filters of Simplicity, Reliability and User friendly interface with Quality as baseline.
The EPIC-X team consists of Professionals with high level expertise acquired through "hands-on" approach and take pride in successful execution of many projects such as the first "Mobile Stroke Unit" in Australia. EPIC-X is one of the fastest growing business in the medical imaging industry in Australia providing Digital Xray, Contrast Injectors, MRI Accessories and Dicom solutions. The EPIC-X team has rich leadership experience from leading global companies such as Siemens, Philips, Picker, Varian & Toshiba. The team has acquired high-level expertise in Technical, Product Marketing, Project Management & Business Development in Diagnostic Imaging Industry in APAC region and stay abreast of latest developments and trends in the industry.
Fuji Xerox Australia Pty Limited
Address: Head office
8 Khartoum Rd, Macquarie Park NSW 2113
Phone: 13 14 12
Website:
https://www.fujixerox.com.au/
Fuji Xerox Co., Ltd. is a leading company in the document workflows automation, offering solutions and services to help customers resolve their business challenges. Underlying our solutions and services are our world-class office multifunction devices, software automation and technology. Together with cloud and mobile solutions, Fuji Xerox builds a communications environment that enables our customers to access the right information, at the right time, and in the right form – helping our customers to better engage their markets, optimise their operations, and develop sustainable turnover streams.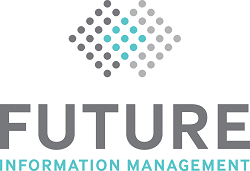 Future Information Management Pty Ltd
Contact: Ben Ferrier, Director, Products and Solutions
Phone: 1300 438 746
Alt Phone: 0456 000 595
Email: [email protected]
Website: www.futureim.com.au
At Future Information Management, we lead our clients through the change from physical records management to fully integrated electronic information management anywhere, anytime and on any device. We provide innovative solutions to complex problems, and we drive value from change and execute precisely.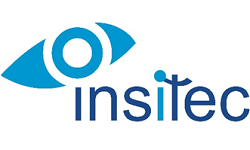 Insitec Pty Ltd
Contact: Alan Singer
Phone: 02 6232 4541
Email: [email protected]
Website: www.insitec.com.au
Insitec is a highly professional solutions organisation offering Information Technology (IT) systems integration, information management, business process automation and associated support services. Insitec is a wholly Australian owned Medium Enterprise, formed in 2001 with a specific goal to meet the needs of enterprises by utilising best of breed solutions to achieve efficient and effective outcomes.

Iron Mountain
Phone: 1300 476 668
Email: [email protected]
Website: https://www.ironmtn.com.au/
Address: Level 2, 170-180 Bourke Rd, Alexandria, NSW, 2015
With over 60 years' experience, Iron Mountain is a global leader in information management and governance solutions. Our innovative technology and processes enable you to organise and control the increasing volume and variety of physical and digital assets — with just one information management partner. Whatever your requirements, Iron Mountain offers end-to-end digital information solutions that can be tailored, packaged and targeted for contract management, credit applications, insurance claims, benefits, accounts payable and more.
Konica Minolta
Contact: Mike Dooner, Marketing Manager, Content Services.
Phone:+1800 789 389
Email:Email Us>>
Address: 4 Drake Avenue, Macquarie Park, NSW 2113
Website: www.konicaminolta.com.au
Konica Minolta Business Solutions Australia Pty Ltd is a market leading provider of integrated solutions and managed services with the power to transform business environments. Konica Minolta works with organisations large and small to provide integrated print and content management solutions and services to improve productivity, reduce costs, increase security and achieve sustainability outcomes. Optimised Print Services (OPS) combine consultancy with hardware and software implementation and operation.
Konica Minolta's Managed Content Services division - comprising our existing professional services team and our recently acquired companies Stonebridge Systems and Knowledge Partners - offers best practice consulting and services in Enterprise Content Management and Digital solutions. Headquartered in Sydney, Konica Minolta Australia delivers expert professional services with experienced and responsive client support, in addition to the world-class service provided through its extensive network of direct sales offices and authorised dealers.